Application Guidance for Self-supporting International Students
Application Website:
申请网址:
https://ccnu.at0086.cn/StuApplication/Login.aspx
If pictures on this page are not clear enough to read, please downlaod attachment at the bottom.
如页面图片清晰度不够,请于页面底部下载附件查看。
STEP 1. Create New Account
1. 新建账号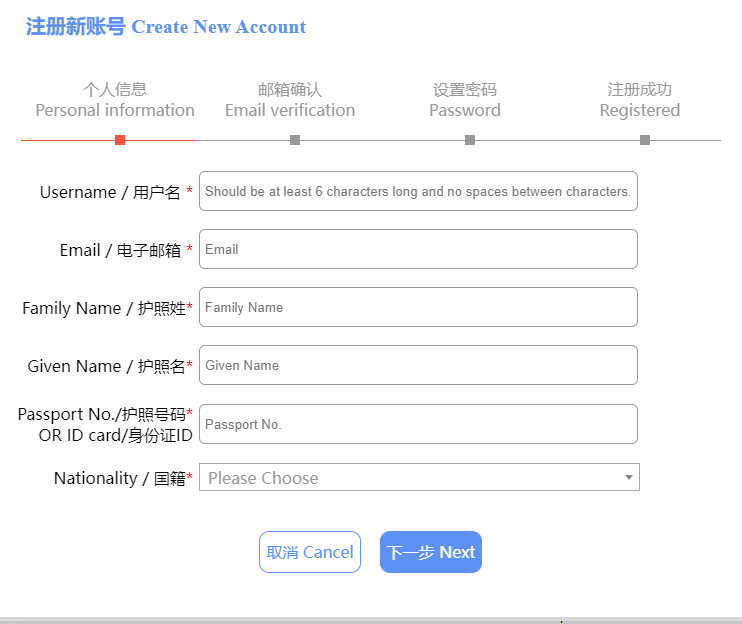 * Please follow instructions on the website and fill in your information. After successfully registered, you will be able to use your Username and Password to log in.
* 请根据网站提示填写个人信息。注册成功后,可使用用户名及密码登陆系统。
STEP 2. Log in
2. 登陆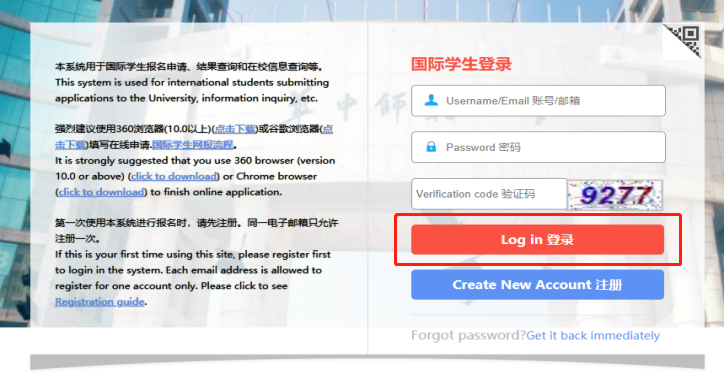 STEP 3. Start Application
3. 开始申请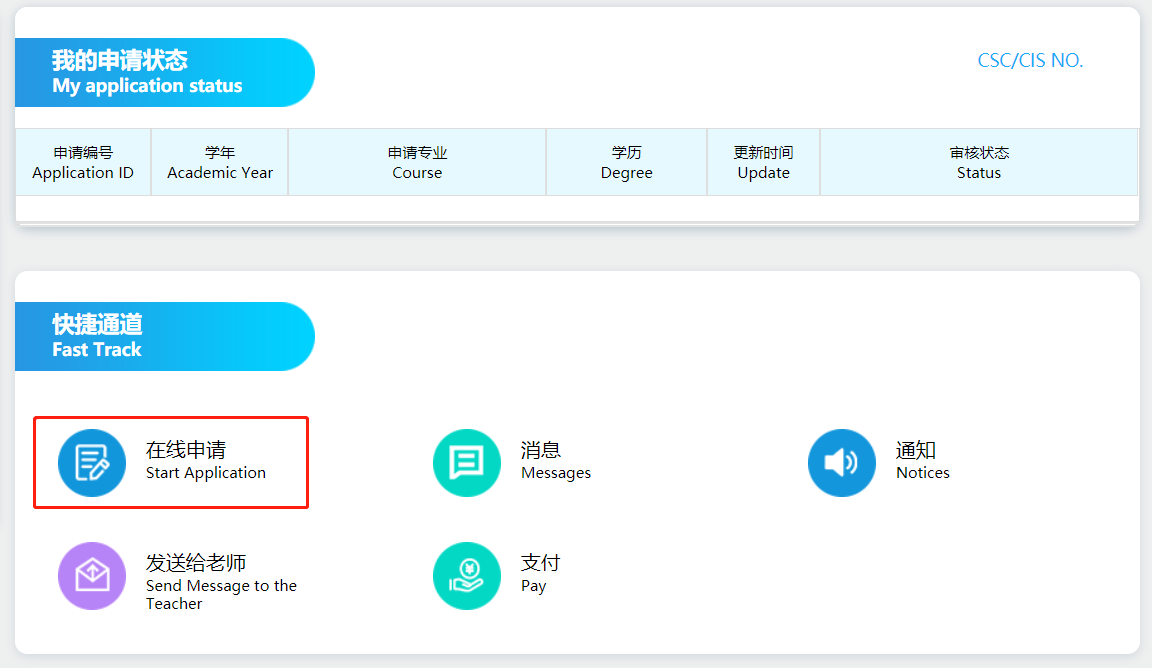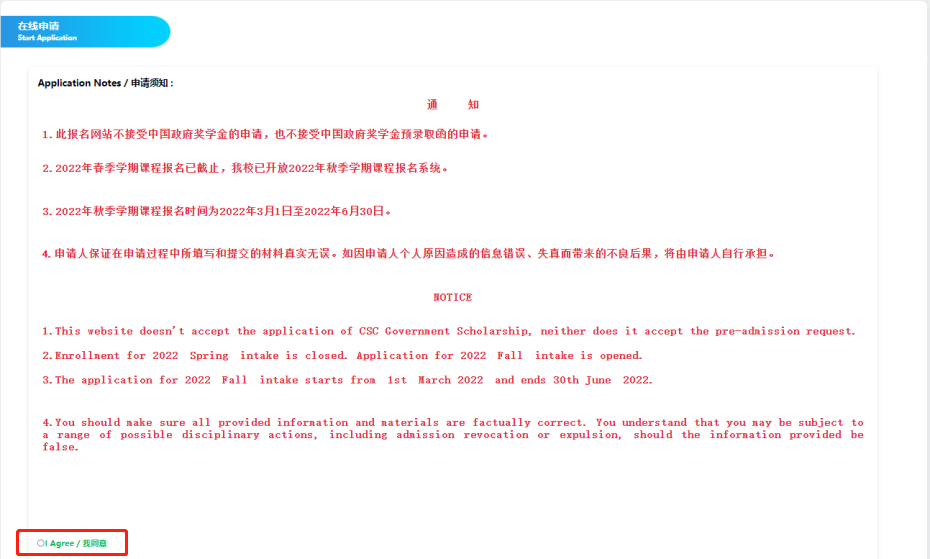 * Read the Application Notes carefully, then click I agree.
* 仔细阅读申请须知,然后点击我同意。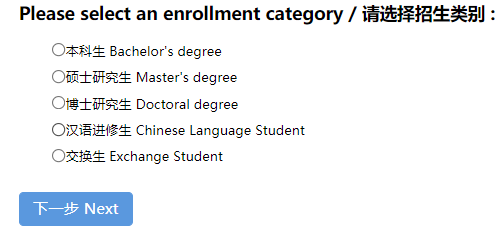 * Please select an enrollment category, then click Next.
* 请选择招生类别,然后点击下一步。
STEP 4. Finish Application
4. 完成申请

* Fill in information required on the application pages and submit. You will reach this page.
* 在申请页面填写申请信息并提交,提交成功后将显示此页面。
STEP 5. Check My Application Status
5. 及时查看我的申请状态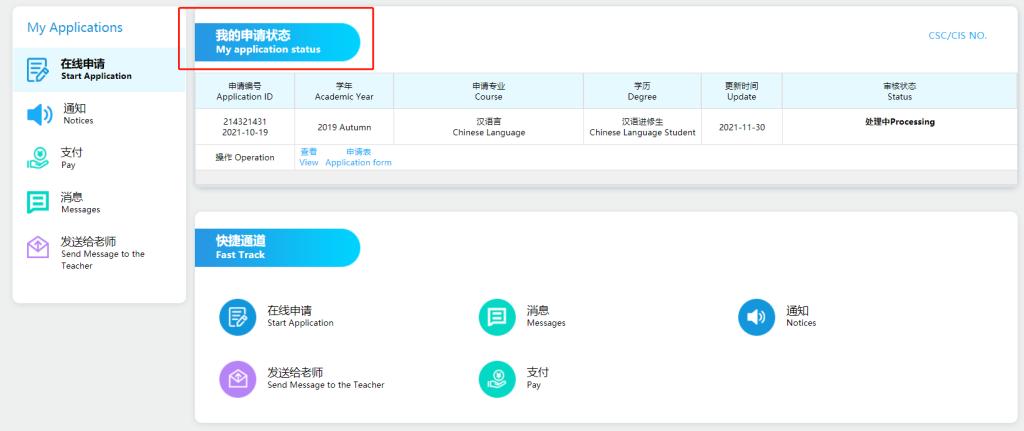 Application Guidance for Self-supporting International Students 自费国际学生入学申请指南.pdf